Main Content
Roger Perry
Roger strives to be the best — he always goes above and beyond for his clients. He makes himself easily available to his clients, no matter the time of day. His constant communication ensures that everything runs smoothly. Moreover, his long list of reputable service providers allows his clients to transition into their new property seamlessly.
" I am a concierge to my clients. Even after the sale, I am always happy to recommend vendors that I know and trust.
" Every client's uniqueness and flavor challenges me. It encourages me every day to be a better agent.
A Realtor Who Knows His Market
A Realtor Who Knows
His Market
As one of the top Luxury Real Estate Agents in Los Angeles and Beverly Hills, Roger Perry has earned a reputation for his concierge service. From beginning to end, he makes the process of buying California Luxury Homes seamless. It is important to work with an agent who not only keeps his finger on the pulse of the market, but, also possesses an expansive network of service people to assist his clients before, during, and after their sale or purchase.
Why Work With Us
Roger has been named one of the Top 100 agents in Los Angeles by the Los Angeles Magazine. He has received the "Five Star Real Estate Agent" award for the last two years. Roger is more than just a real estate salesperson, he is a licensed Broker Associate. As a graduate of USC's School of Business, Roger uses his business analytical training and former design training to provide you the best service and information available. Currently living in the Los Angeles area, he is working with the prestigious Rodeo Realty of Beverly Hills.
#1
Real Trends
Team In Us
By Volume 2022
#1
Douglas
Elliman Team
In The Us
5M+
Total
Instagram
Followers
As Seen On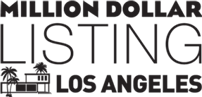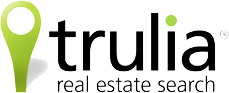 Marketing
Marketing
With the owner's permission, a "For Sale" sign will be placed on the property
With the owner's permission an open house for the entire brokerage community will be held
The property will be presented to over 125 agents at the Rodeo Realty office meetings
A custom email blast with photos and a link to the property website will be sent to over 30,000 Realtors®, Personal Business Contacts and Investors
Over 3,000 "Just Listed" Postcards are to be mailed to area residents, business managers and our private network of buyers and investors
Detailed description of the property with color photographs and a link to the website will appear in the Los Angeles and Beverly Hills Board of Realtors Multiple Listing Service
Custom Property Website will be developed
Custom Color Property Brochure to be created
Will appear every Saturday in the LA Times until the property is sold
Advertised in the MLS Guide with a full page ad and showcase ad
Custom designed postcards will be designed and mailed to the immediate neighborhood
Showcased on YouKu®, an Asian version of YouTube® with over 200-Million monthly viewers; translated into Mandarin Chinese
Also, on the Caimeiju® Asian MLS and translated to Chinese. Caimeiju® can be found on top Chinese Search Engines such as Baidu® Google® China, Bing®, and Yahoo® Taiwan
Featured on Luxury Real Estate.com®, an international website for brokers only
To be listed on the Prestige® MLS and be translated into 13 different languages
RogerPerry.com
RodeoRE.com
LuxuryRealEstate.com
Realtor.com
TheMLS.com
SoCalMLS.com
HomeFinder.com
Trulia.com
Zillow.com
Redfin.com
HomeSeekers.com
Zukasa.com
HouseLocator.com
CyberHomes.com
Homes.com
Search Engine Optimization
Social Media/Networking
Plus, Many More
Prominent Clients
Roger Perry works with A-List celebrities, business leaders from around the world.
Mark Gainor
Michael Ioforida
Carmen Electra
Edward Brown
Lester Knispel, Esq
Wynn Lawrence, Esq
Lois Wecker
Taban Family
Jack Nicholson
Mark Goodman
Kang Family
Dr. Raymond Jallow